»Exclusive Travelling« to the most spectacular places in the world
Egilwarth von Calphen, the first representative of the carp family, was the godfather of Hofgut Hohenkarpfen's "Exclusive Travelling" offer.
Organised by Hofgut Hohenkarpfen, guests are whisked away to the most beautiful and spectacular hideaways in the world. Unusual, fascinating and personal, experiences between man, nature & ocean.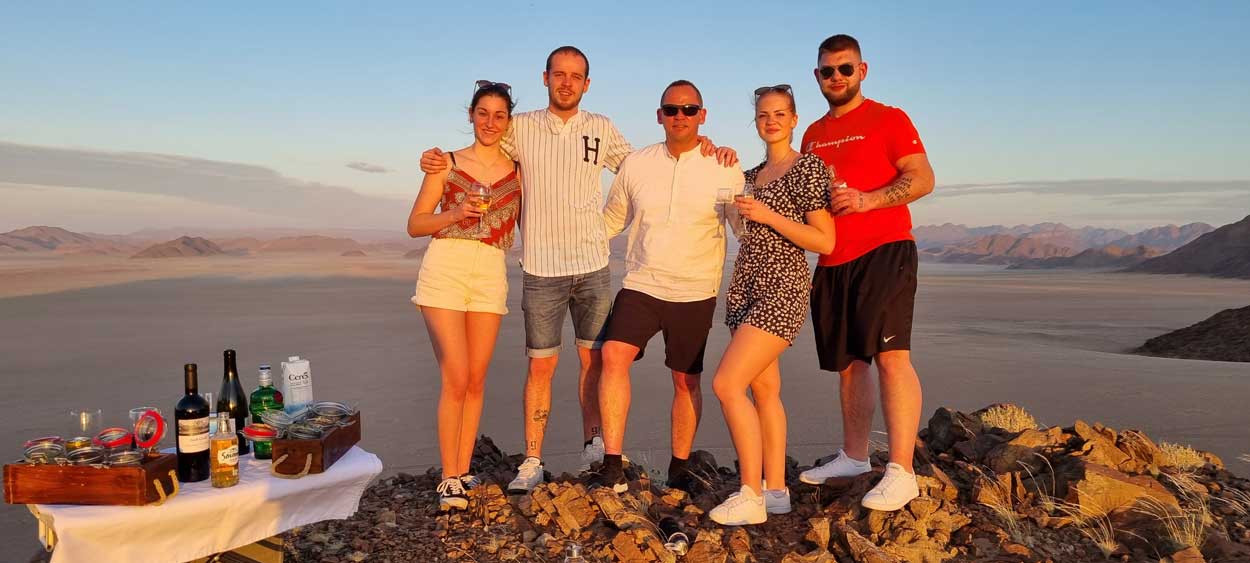 "Promise, you've never travelled like this before!"
Here, guests will find the most diverse journeys to the African, American or Asian continents and experience the most attractive places in the world with them, together with the Traveler Team of Hofgut Hohenkarpfen.
Whether it's wonderful wine tours in California or South Africa or discovering the natural wonders of Hawaii, Namibia and Southeast Asia, individuality and luxury are guaranteed. Together with the Hofgut team, travellers can take a look behind the scenes of the world's famous hotels and enjoy the most beautiful time of the year to the fullest.
Grand Namibia - paradisiacal rivers
- untouched wildlife of the Okavango Delta & the mighty Victoria Falls
14 / 15 days Fascination, Adventure & Pure Luxury
05 January – 20 January 2024
08 March – 23 March 2024
Experience the beauty of Namibia during this exclusive guided tour.
"Blue sky, red sand dunes, white clay soil, 400 year old trees".
Hardly any other country in the world offers such natural spectacles!