When guests dine in the restaurant of the Hotel Hofgut Hohenkarpfen, they experience a class of its own. Here, the restaurant's award-winning cuisine convinces with regional and international dishes.
Head Chef Stefan Schäfer's outstanding cuisine is recommended annually in all major restaurant guides. For many of our guests we are the restaurant of choice to take  their international business partners.
In the restaurant, which seats 60, and on our wonderful terrace, seating  90, our guests can indulge in a high-quality ambience.
During dinner, lunch or coffee and cake, guests can let their gaze wander over the Swabian Alb and the Donaubergland enjoying the magnificent mountain scenery.
Mr Stefan Schäfer's cuisine has a regional touch with a modern, international flair. Fresh products meet top-class craftsmanship and merge into a delightful experience. Modern techniques not only transform classics into little works of art, but also offer a new perspective on the products.
Accompanied by our treasures from the vaulted wine cellar, you will experience a unique spectacle of taste.
11:30 a.m. until 11.30 p.m.
12:00 till 13:30
&
18:00 until 22:00
17:00 till 23:30
warm kitchen:
18:00 until 21:30
We are happy to take orders until 8:30pm.
Reserve your table online  or by telephone on
+49 7424 945-0.
Four-legged friends are allowed, but please let us know in advance.
23. Juli – Sommerfest Hohenkarpfen
Hier werden keine großen Worte benötigt. Auch in diesem Jahr findet unser traditionelles Sommerfest statt.
Tickets unter: info@hohenkarpfen.de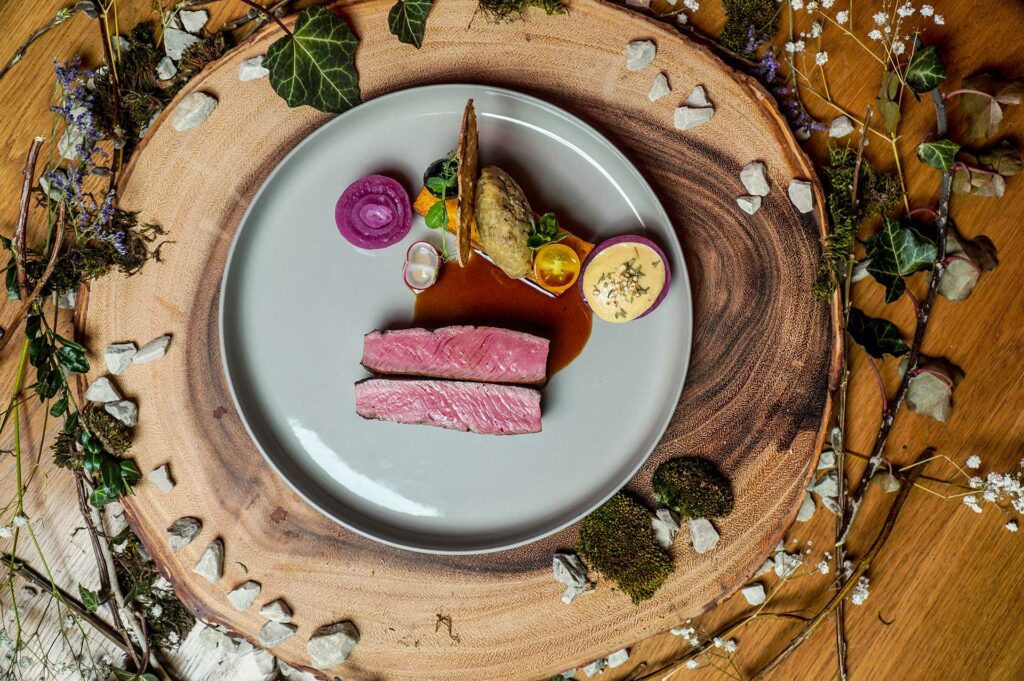 Candle Light Dinner for Two
Enjoy fresh and ultimate cuisine from chef Stefan Schäfer on an evening of your choice.
Savoir vivre in a classy country house ambience.
Let yourself be romantically enchanted at festively set tables.
4-course menu incl. aperitif at the price of 68,- EUR per person
6-course menu incl. aperitif at the price of 98,-EUR per person
Registration and reservation is required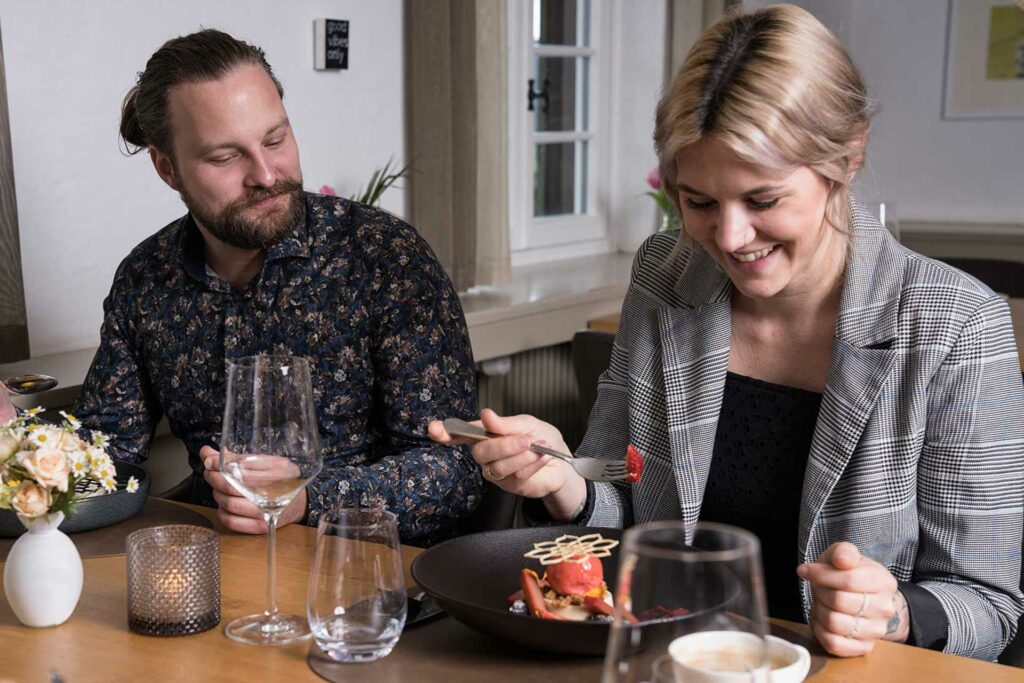 "Gourmet package for TWO"
Enjoy our seasonal Hohenkarpfen 4-course menu.
Beautiful hours for two -.
for the price of 
188,- EUR for 2 persons
 Registration and reservationrequired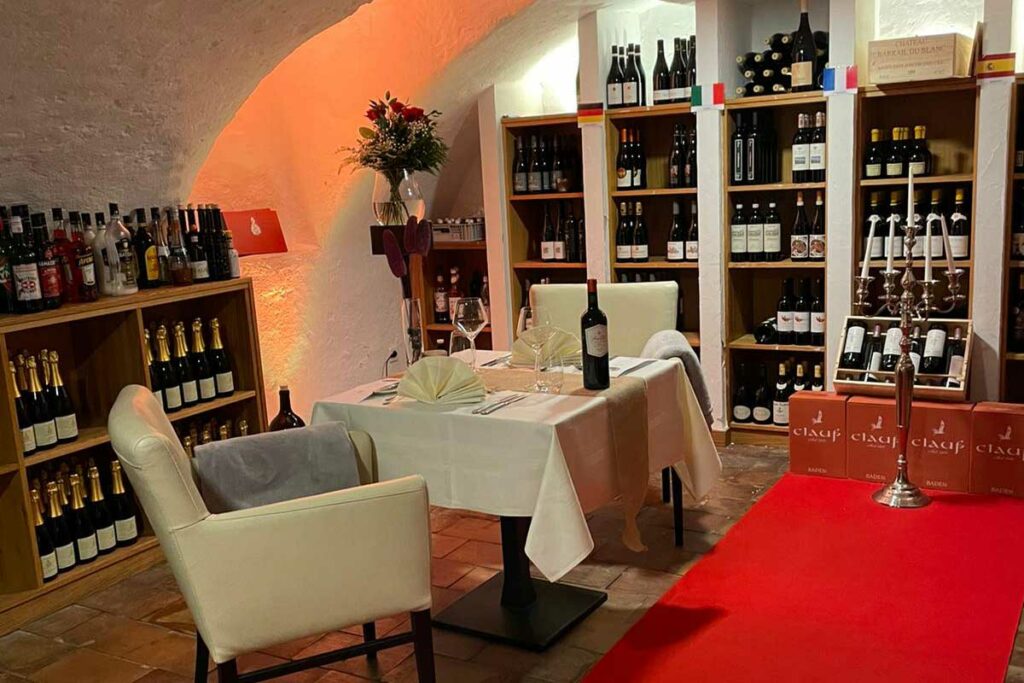 Romantic hours in the historic vaulted wine cellar!
From mid-May until the end of September, you can spend romantic hours with your loved one in our historic vaulted wine cellar.
Enjoy a:
for 2 persons at the price of
298,00 EUR