A night out and simply leave the stress of everyday life behind. Pamper yourself for a night you won't forget.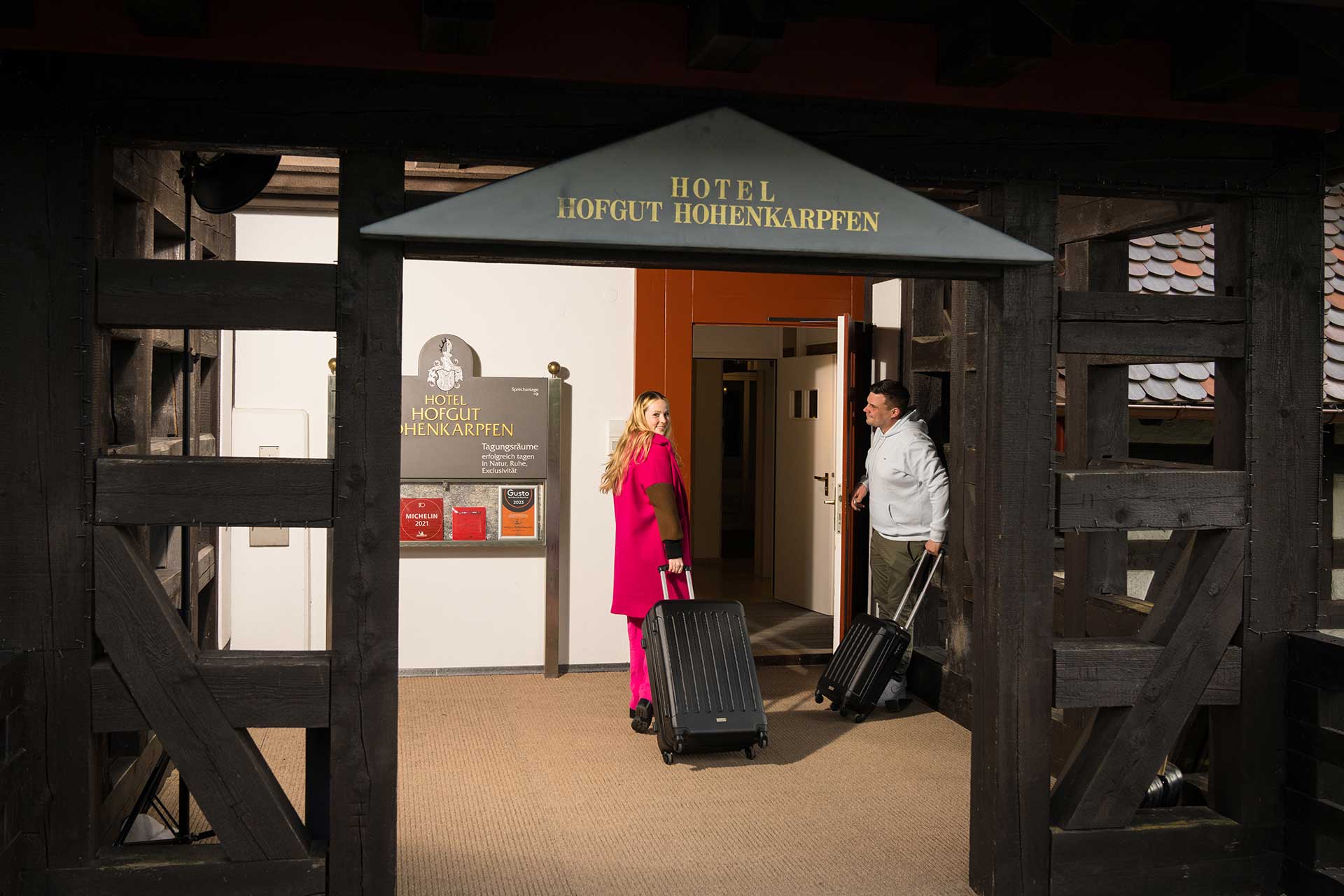 Price per person:  141,00 EUR
in a Hohenkarpfen double room
For an extra charge of EUR 36.00 per person, we will serve you a delicious 5-course menu instead of the 3-course menu.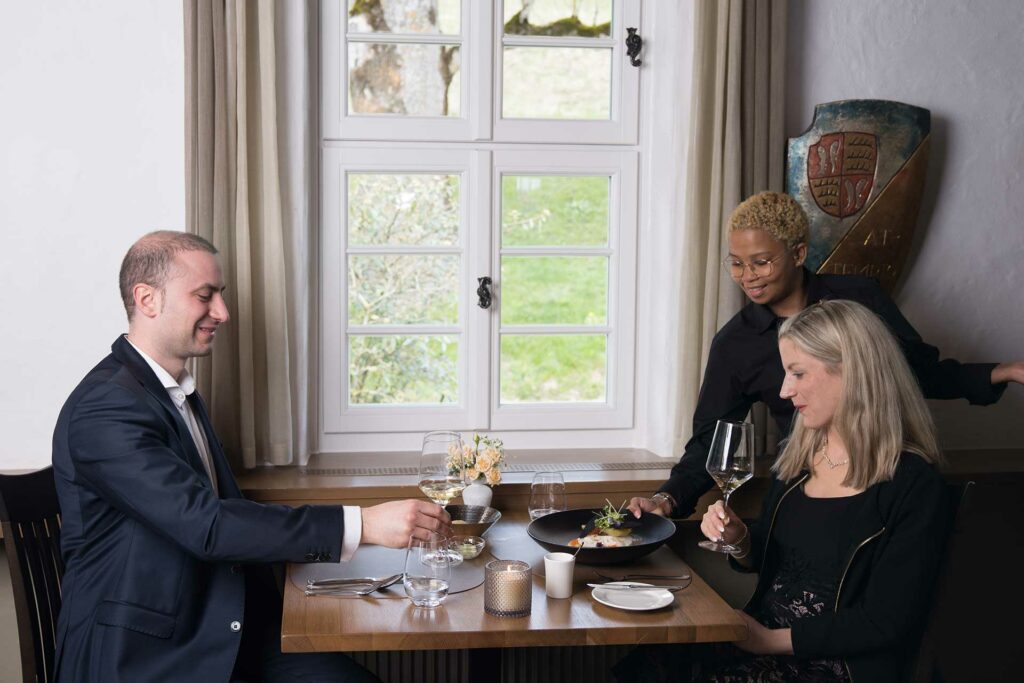 Enjoy fresh and ultimate cuisine from head chef Stefan Schäfer on an evening of your choice